If the BIN or BIN+4 is passed, the following can be determined:
Issuing bank
Type of card
BIN country where the card was issued
Note: When creating a rule that uses the BIN Country, add a condition for Payment Brand and select Visa, Visa Electron, Mastercard, and Maestro to ensure the rule functions properly.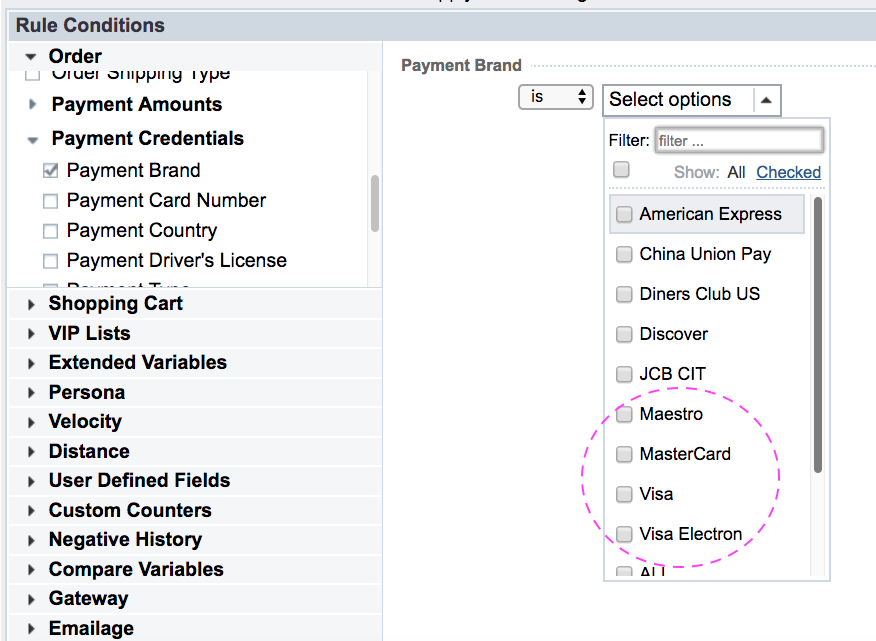 For card types that aren't detected (Amex types, some types of Visa, such as prepaid), values can be passed as a User Defined Field.
Review the options listed under the Rule Conditions, Payment Type, Payment Brand, and Card Type, for a complete list of supported cards and types.